Young Women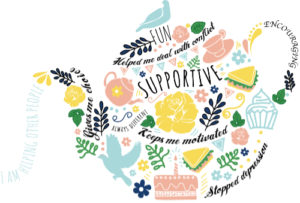 We specialise in working with young women who are lacking in confidence, struggling with their mental health and will benefit from being in a supportive, female only team.
To date we have worked with 84 young women at over 200 events and opportunities.
Our referring agencies have included Cambridgeshire County Council, CPFT, Housing Providers and Social Care.
Of the young women we have reviewed to date outcomes have included:
Work Experience
79% felt they now had more work experience to put on their CV, and therefore 68% were more likely to apply for work or volunteering opportunities
Teamwork and Communication
Some of the skills which they felt had particularly improved were around teamwork (63%) and communication (58%) and therefore their confidence had increased by 63%
Network of Support
One of the softer outcomes from their participation with Turtle Dove was around the fact that 58% felt that they now had a network of friends/support around them
If you are interested in gaining some work experience with us or know a young woman who might be suitable for our service please fill out our form to Join Our Team and we will get back to you:
Please be aware there is currently a waiting list due to the COVID-19 crisis for when we can resume our work at events across the city.
Join our Team
Quotes from the young women:
"Being a part of Turtle Dove has provided me with a number of different roles and responsibilities. For example leading activities, public speaking and promotional work as well as serving at the events."
"It gave me a real sense of responsibility."
"I have enjoyed serving food and drink because I enjoyed serving the customers and being able to meet their needs."
"Every time (before an event) I'm nervous.. I hold back and think 'I might not do it'.. but then I do and enjoy it every time!"